Changing How You Create Content: Quietly Pro Tips
Now that we've rolled out our new content creation experience and workflow, we thought we'd share some pro tips and tricks with you. From sponsoring specific locations in map content to a seamless re-ordering process, we've revamped the look so you see what you get while you're creating a great piece of content.
Of course, content created within Quietly still receives all the benefits it did before—like being beautifully packaged, customizable and providing SEO advantages. So think up an idea, jump in and start creating a great article with these tips in mind.
New Action Features
We know you want to connect with your readers, so we've provided a way for to do so throughout your content. You can now add one of the following actions wherever you'd like in the content.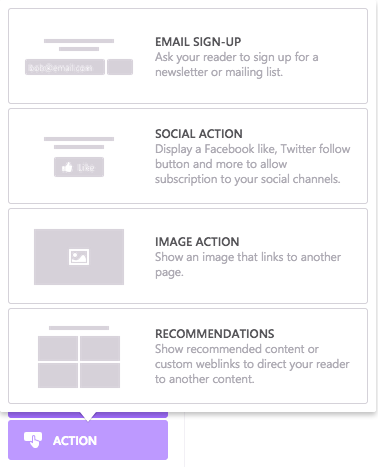 Recommended Stories: Serve up your favourite stories to encourage readers to look at more of your amazing content.
Social Action: Connect with readers outside of your site by encouraging them to engage with you on Facebook, Twitter, Instagram or LinkedIn.
Image Action: Use a custom graphic and link out to a specific site, article or anything else you can think of.
Email Capture: Build up your newsletter mailing list or prompt readers to sign up for a contest by capturing their email.
Rounding up your publication's favourite Instagram accounts? Prompt your readers to follow one after a few items. Promoting a special campaign? Throw in a promotional graphic that leads to a microsite. The options are limitless and allow you to experiment and find what works best for your readers and goals.
Mobile and Web Previews
Readers love mobile. To make it easier to see how they'll experience the content you've created in Quietly, we've updated the previewing functionality to include both mobile and web previews so you can ensure your content looks perfect across platforms.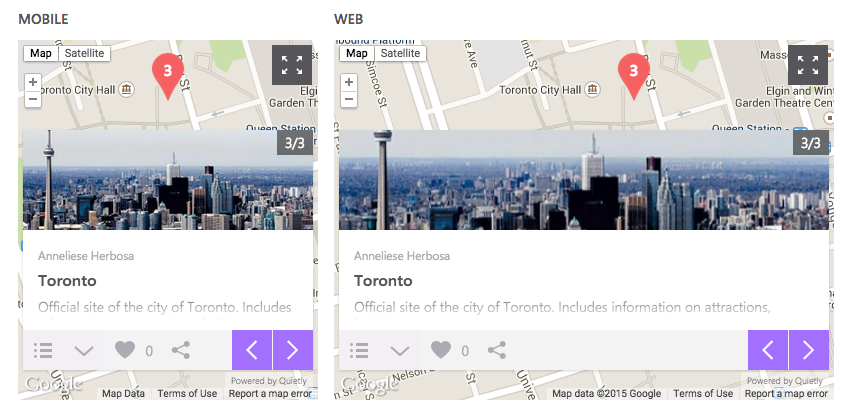 Reordering
You asked, we listened. You can still drag and drop items from the left-hand sidebar, but to make it easier, we've added a 'View all' tab where you can see all items and more simply reorder them to suit your preferences.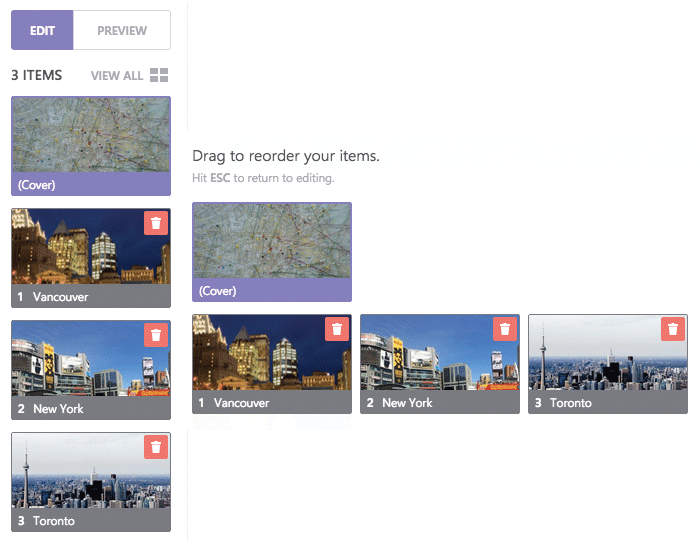 Promoting Locations
Sponsored content is growing in popularity and within Quietly, not only can you sponsor a whole article, you can also highlight or promote specific locations within a map oriented piece of content. Add the promotional logo and URL, then you'll have a place that's highlighted amongst the others for a user to recognize as they read the article.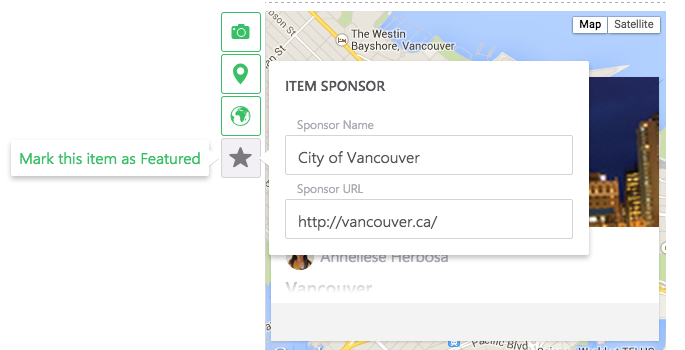 We hope you enjoy the new experience! Have questions? Want to share your thoughts? Have a great idea? Reach out to us and let us know.
Photo: Basti V/Flickr