Quietly Cards: Vertical Lists for the People Who Love Scrolling
Last week we quietly launched a new feature in our publishing tools. It's called "Cards" and it's our newest display option for embedding content on your site.
Now you can publish content as a vertical list that people scroll through (à la Buzzfeed) and readers can minimize certain items as they go. And, of course, we track interactions within those items to understand which parts of the content are most interesting.
The timing of this lines up nicely with Digiday's recent attempt to wrangle shrinking attention spans and mobile-centric audiences. They're trying to make "it easier for users to consume content in different ways" and provide "new ways to customize content."
We too were motivated by TL;DR behavior and we feel this additional display option will help satisfy the demands of the most discerning readers while encouraging consumption across all devices.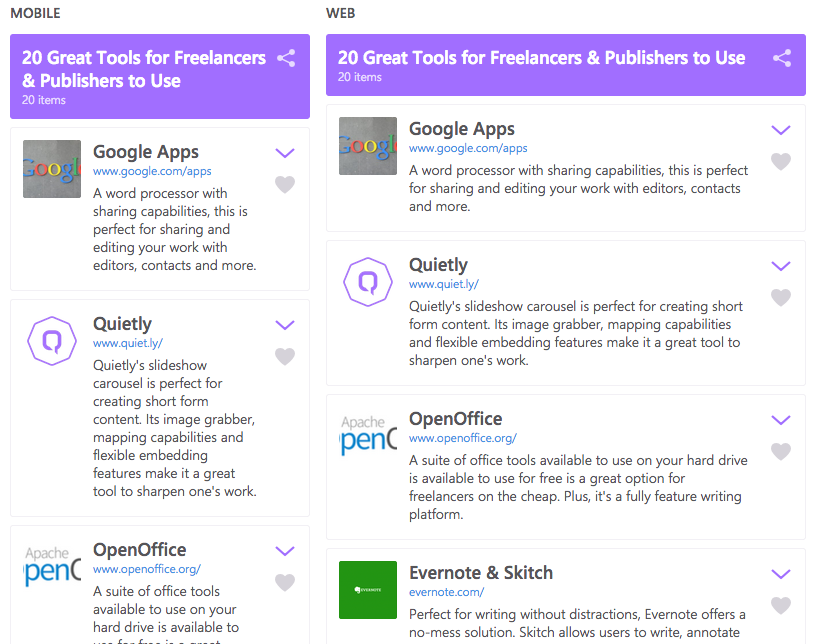 We're making content creators think about the length of their content by providing constraints during the creation process, but we're also making content easier on the eyes and more visual, giving the ultimate control to the people so important to publishers, brands and writers—the readers.
Currently, all elements default to being collapsed, but in the future we may allow the publisher to set specific elements within the article to be expanded or collapsed.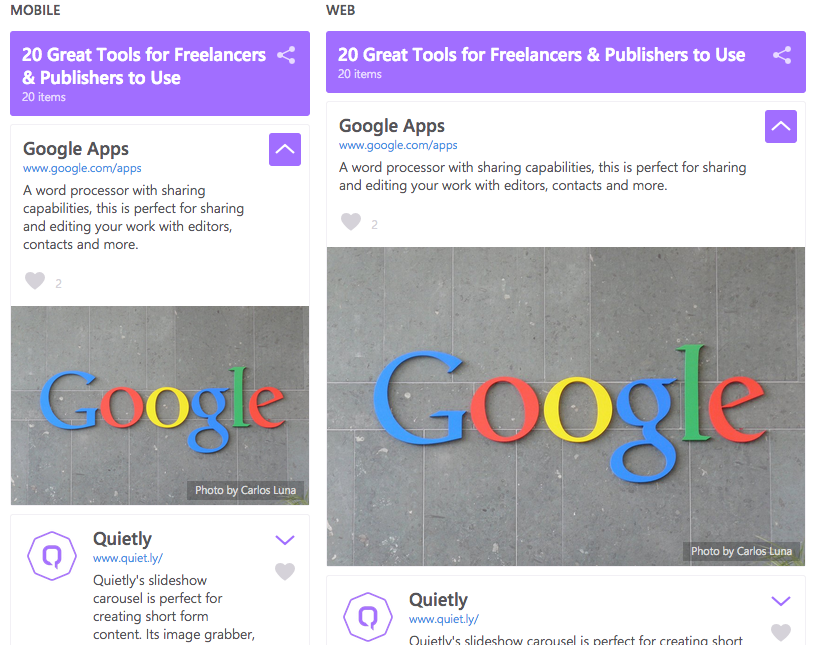 Check it out and let us know what you think!
For more product updates and industry insights, follow us on Facebook and Twitter.
Image Credit: Caden Crawford via Flickr