Social Media, Email & Community Tools We Use at Quietly
What makes a team successful? Hard work, ingenuity, talent? Yes, yes and yes. That—and a thousand other factors—but also what tools they use to stay productive so they can be creative. In the past, we've offered resource guides and tools for finding beautiful, license-free images and the best tools for freelancers for you to use. Now, we're offering up our secret tools for success—the ones that keep us sane, the ones we can't live without and the ones that make our jobs that much easier.
Welcome to our "Stuff We Use" series. In this post, we're tackling our social media, email and community tools we use to keep up with the kids on the internet. Social media apps to help us schedule compelling content. Email extensions to keep us from accidentally "forgetting" an email or two thousand. And our community management tools to keep you crazy kids happy. From Hootsuite to Gmail, here are our favourite Quietly-approved tools for social media, email & community management.
Social Media
Apart from being able to seamlessly share multiple posts across multiple social accounts from one central dashboard, Hootsuite is also conducive to helping us keep meaningful conversations afloat with our closest customers and biggest fans.
Social networks are oversaturated with noise, and it can be difficult to weed out the important stuff. Being responsive to your followers is paramount, and that begins with keeping a keen ear out and staying on top of the influx of interactions. Enter Hootsuite. Not only does it help us monitor direct interactions with our account, but it helps us keep a finger on the pulse of conversations happening around us. 
Since there is a variety of inbound communication between our brand and our users, clients, and followers, it's important to organize and narrow down these funnels of communication. To ensure there's no overlap between content marketing-related responses, troubleshooting related responses, or anything else in between, Hootsuite makes it easy for our social team to coordinate by assigning messages to each other. Read more about social listening in this informative blog post, from the folks at Hootsuite.
As a company who puts emphasis on engineering content to perform well, we value the insight that Hootsuite's analytics dashboard provides around which posts have been performing exceptionally (and which ones aren't) across the various platforms we're spread across and allows us to whip up cohesive and consistent reports. Learn more about Enhanced Analytics Reports, available for Pro users.
Available: Free for personal use. Here's more info on their pricing plans.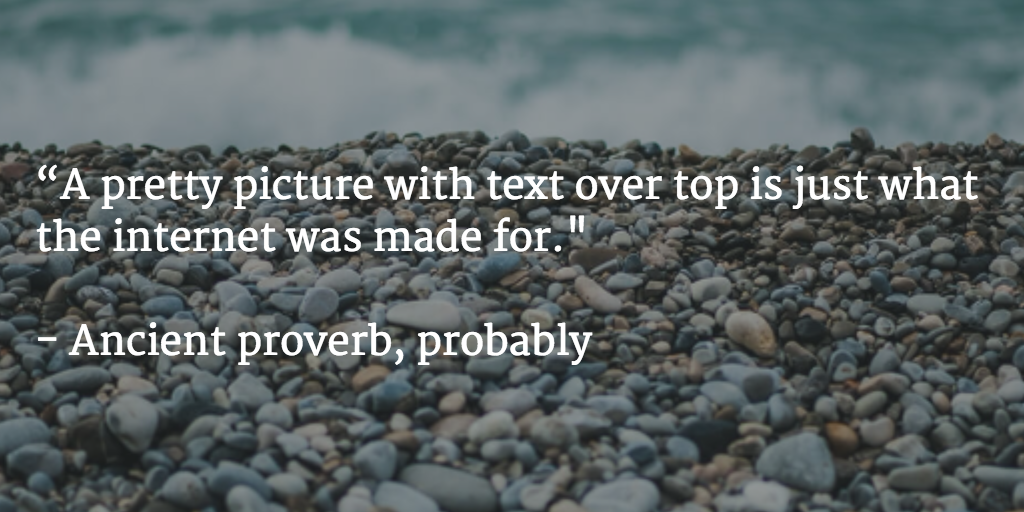 Never mind my lame joke at the internet's expense. If you need to combine text and images quickly (and beautifully), Pablo is for you. The app from Buffer is perfect for creating visual-friendly social media posts, especially for Tumblr.
Available: For free.
Email Tools
Google Apps or go home. Plus, we already talked about that here.
Available: For free.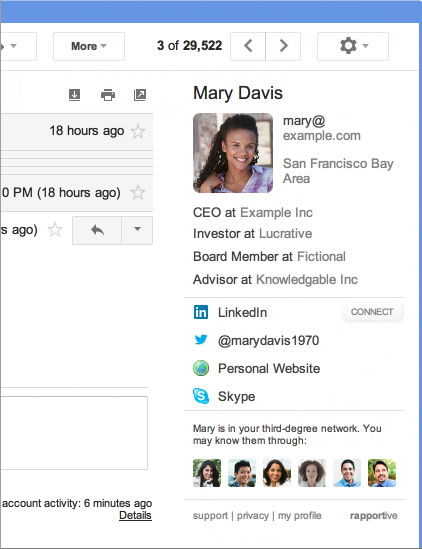 Admit it: you sometimes have to look someone up on social media to remember them. It's a more professional internet adventure. Well, now you can "stalk" someone without ever having to leave Gmail. A useful little extension that serves as a reminder of who exactly you are emailing/has email you, Rapportive runs down a little "report" by taking the user's LinkedIn profile and snapping it right into Gmail. It's helpful to remember a person's official job title. Just don't mention the light stalking and you should be good.
Available: For free per 10 messages a month. Prices range, but it starts at $4.99 per month for individual users.
Following up with emails can be a nightmare for some (re: everyone). But that's why you can use this awesome extension, which allows you to schedule emails and send reminders to yourself to send them. Emails may never slip through the cracks again. An added bonus? For employees spread out amongst time zones, there's no need to be sending out and reading emails at ungodly hours of the night.
Available: For free.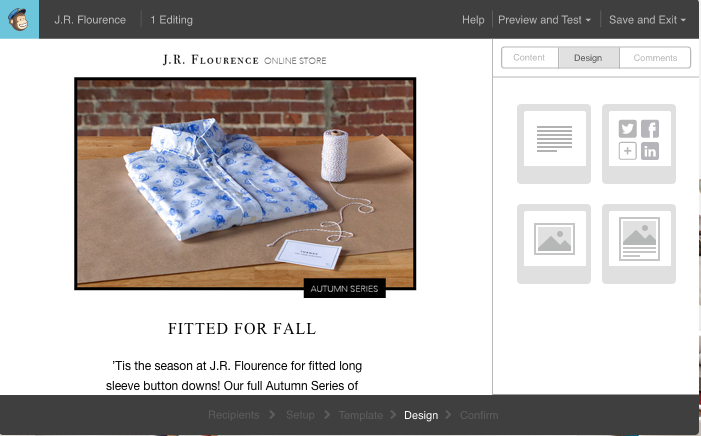 Mail…kimp? Mailchimp is our go-to newsletter and email campaign software and distributor. With easy, customizable templates, we use this to create and design our monthly newsletters (which you can sign up for our newsletter here). Add in their streamlined contact workflow and advanced analytics, and Mailchimp is simply the best email marketing tool around.
Available: For free per 12,000 emails with 2,000 contacts. Here's more info on their pricing.
It's by no means a perfect real-time communications get-up, but Google Hangouts scores brownie points for convenience. For our weekly and/or daily meetings, we use Hangouts to dial in our remote employees. Plus, it's mobile app is pretty handy for chatting and voice conferences.
Available: For free
Community Support
Olark (live chat) 
Sometimes, troubleshooting via an email thread running for days or weeks at a time can result in pertinent details getting lost in translation. For more quick time-sensitive questions, Olark gives our customers the luxury of chatting with our support team to get by-the-minute guidance, while providing us with relevant user intel that can help us personalize our interactions with them. Read how leveraging live chat can help with conversions and learn more about some of Olark's key features.
Available: Starting at $15/month. Here's more info on their pricing.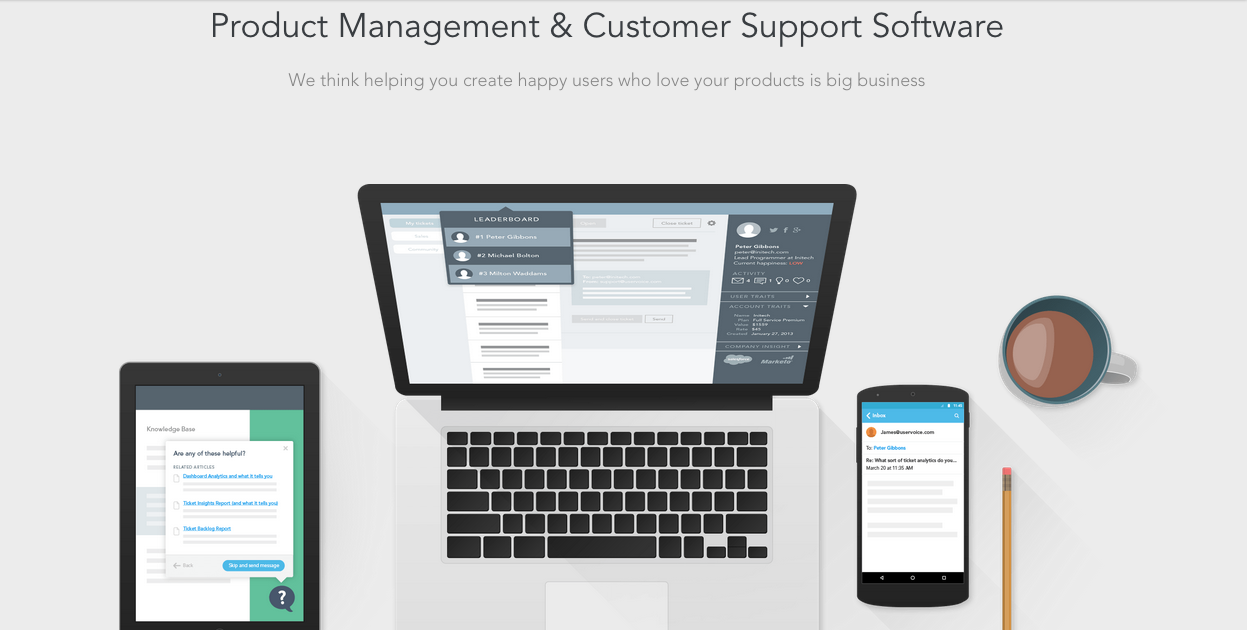 As its name suggests, UserVoice amplifies the voices and opinions of users, and empowers them to voice their opinions on your product. While we were still in beta, a specific feature from UserVoice which proved to be super helpful in capturing user feedback and feature requests was their Feedback Forum. This portal let users submit feature requests, upvote other users' requests, and in turn helped inform product decisions. As we constantly revisited and worked through them, we were able to use UserVoice as a way to communicate the status of requests being addressed or explored. It was a great way to keep our users up to date and was a way for us to personally thank the power users who had influenced the direction of our product.
Available: Starting at $15/month. Here's more info on their pricing.
For more product updates and industry insights, follow us on Facebook and Twitter.
Image Credit: Jeshu John via Designer Pics